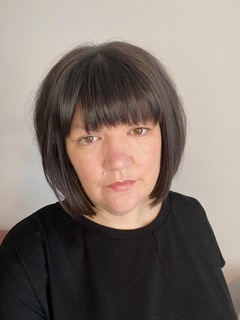 Posted 12th September 2023
Announcement part of a four-nation commitment to bolstering the social value movement across the UK. 
Former SVUK advisory board member Becky Lythgoe has made the step up to the full board. 
Based in South East Wales, Becky will bring a distinctly Cymraeg perspective to discussions, as we remain committed to ensuring all four nations of the UK are represented under our social value banner. 
SVUK CEO Isabelle Parasram OBE said: "It is vital to have Welsh representation on our board. The Senedd have taken a strong lead on social value requirements in devolved contracts and it is important we are aware of developments and support our Welsh members. Becky's extensive experience in unlocking the benefits of stakeholder engagement chimes with our first principle and we are delighted to announce her appointment." 
Read our Q&A with Becky to learn more about her priorities and experience.
How long have you been a member of Social Value UK and why did you initially join?
I have been a member of SVUK since 2020, when I joined to learn more about social value and to learn from a community of practice. I was working in the social enterprise sector and doing impact reports for the organisation I was with. With first-hand experience of seeing the impact a social enterprise could make by moving beyond financial accounting, I was keen to find out more and improve how we worked.
What has been your experience of SVUK so far?
Being part of SVUK has given me the opportunity to speak with so many different people, from a variety of sectors. My interest lies in social value reporting and using the information gleaned to make organisational decisions, so, it's been brilliant to hear how others approach and overcome hurdles, at the monthly online coffee morning sessions.
I also took the opportunity last year to complete the Social Value and SROI training and then take the exam to become a Level 1 Associate. The training was excellent, and I plan to complete the Level 2 soon.
I was part of the advisory board before joining the board and I enjoyed how connected it made me. MemEx was also a great chance to meet people, finding out what they do and seeing how the social value movement has grown and become an accepted way of working.
What would you say is the biggest issue affecting the social value movement in the UK?
The risk that social value becomes focused on outputs and ticking boxes to win contracts or meeting funding requirements. The other fundamental risk is social value reports just sitting on a shelf without being part of the decision-making process for organisations.
What would you say is the biggest issue affecting Wales?
The climate emergency and cost of living crisis are two crucial, pressing issues that need addressing.
The pressure individuals and families face day-to-day to make the best choices they can is becoming more and more difficult. The Wellbeing of Future Generations Act in Wales puts us in a unique position to consider the needs of people and communities in the future and the challenge is to balance that with the 'now'.
Would you say the country is in a good position when it comes to advancing social value practice?
I believe Wales has a richness of communities and organisations that put social value at their heart. There are lots of conversations and initiatives taking place around wellbeing, social enterprise, the circular economy and the foundational economy. To me this suggests a real shift in what and how things are valued and measured.
What more needs to be done in Wales to advance the promotion of good social value practice?
I think embedding understanding of good social value practice into the way of doing business or running an organisation is a huge challenge, so we have to start showcase the amazing social value practice already happening. I would love to see more young people learning about social value as part of the school curriculum and business education, with social value sitting alongside financial accounting.
What skills do you bring to the SVUK board, do you have particular industry/sector knowledge that you see being a benefit to our movement?
As a social value practitioner, I bring an understanding of some of the issues and challenges faced on the ground. I'm also connected to other, often small, organisations working in this space. My work in the social enterprise sector has provided me with practical experience in social value, governance, and decision-making; including involving stakeholders in those processes.
As a board member from Wales, I really hope to bring a Welsh perspective and understanding of some differences and similarities between the nations.
Tell us more about your employment background.
My background is in youth work at local and national level, and I continue to volunteer as a youth worker. Many, many years ago I was involved in establishing Funky Dragon, the Children and Young People's Assembly for Wales. The involvement of children and young people in decision making really started me on the path to working with groups and organisations that seek to make a difference. I went on to work for Greenstream Flooring CIC in the Rhondda Valleys of South Wales, first as a project manager and then as a Director. Greenstream Flooring CIC was a unique social enterprise diverting flooring from landfill for community benefit. This exposed me to the social enterprise sector, something I knew nothing about previously.
Alongside my role at Greenstrea, I became a facilitator for Social Enterprise Academy Wales, delivering programmes of learning focused on social impact measurement, leadership and understanding social enterprise.
In 2022 I took the plunge to go freelance as a facilitator, which means I work with all sorts of groups supporting them to share ideas, gain knowledge and develop strategies. I also work with a fantastic organisation called Inside Out Support Wales CIC as a self-employment mentor for people with convictions.
Wellbeing is at the heart of social value, so when you are not at work, how do you unwind? Tell us about your hobbies and interests.
Outside of work I spend time with my family, this might be exploring the little corner of Wales where I live, with the amazing countryside and castles, or playing board games. This year I have become involved in a local circus group, where I am learning to laugh at the number of times I drop things! I also took up ballet a few years ago with a lovely group, I have to concentrate so hard that I get to switch off from absolutely everything else. I also like to read and at any one time my pile of books will contain a mixture of sci-fi, fantasy and various non-fiction, although the time for this is often only when I am on a train.
Can you tell us something in Cymraeg?
Mae hi'n bwrw hen wragedd a ffyn
Approximately Pronounced Boo-roo hen wrag-eth ah feen
What did you say?
"It's raining old wives and sticks." It's the Welsh equivalent of it's raining cats and dogs! I particularly like this as it reminds me there is more than one way of experiencing the same thing.