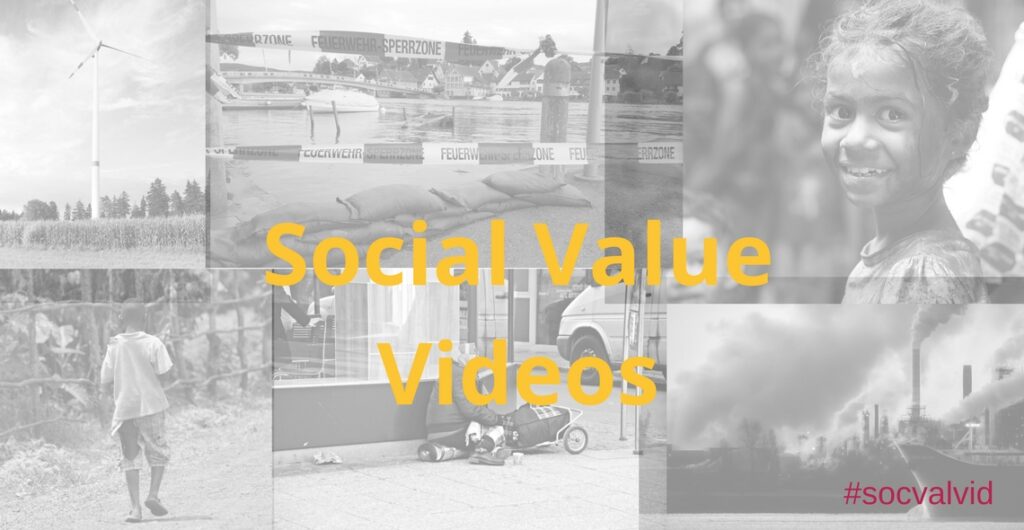 Posted 19th June 2017
Social value is the quantification of the relative importance that people place on the changes they experience in their lives. Some, but not all of this value is captured in market prices. It is important to consider and measure this social value from the perspective of those affected by an organisation's work. Examples of social value might be the value we experience from increasing our confidence, or from living next to a community park. These things are important to us, but are not commonly expressed or measured in the same way that financial value is. At Social Value UK, we believe that social value has a huge potential to help us change the way we understand the world around us, and make decisions about where to invest resources. By changing the way we account for value, we believe that we will end up with a world with more equality and a more sustainable environment.
Recently we have began sharing interesting and inspiring talks and presentations that relate to the Principles of Social Value, and our mission to improve equality and reduce environmental degradation. These videos span interests, sectors and topics but they're all under 20 minutes and should be added to your "to watch" list. We have been sharing these videos on Twitter using the hashtag #socvalvid and will continue to do so in the weeks to come, so keep an eye out each Monday and Friday! Please search the hashtag for an enjoyable and informative afternoon distraction and share your own finds using #socvalvid.
We have included a talk to get you started below, let us know your thoughts in the comments.
You might not expect the chief operating officer of a major global corporation to look too far beyond either the balance sheet or the bottom line. But Harish Manwani, COO of Unilever, makes a passionate argument that doing so to include value, purpose and sustainability in top-level decision-making is not just savvy, it's the only way to run a 21st century business responsibly.