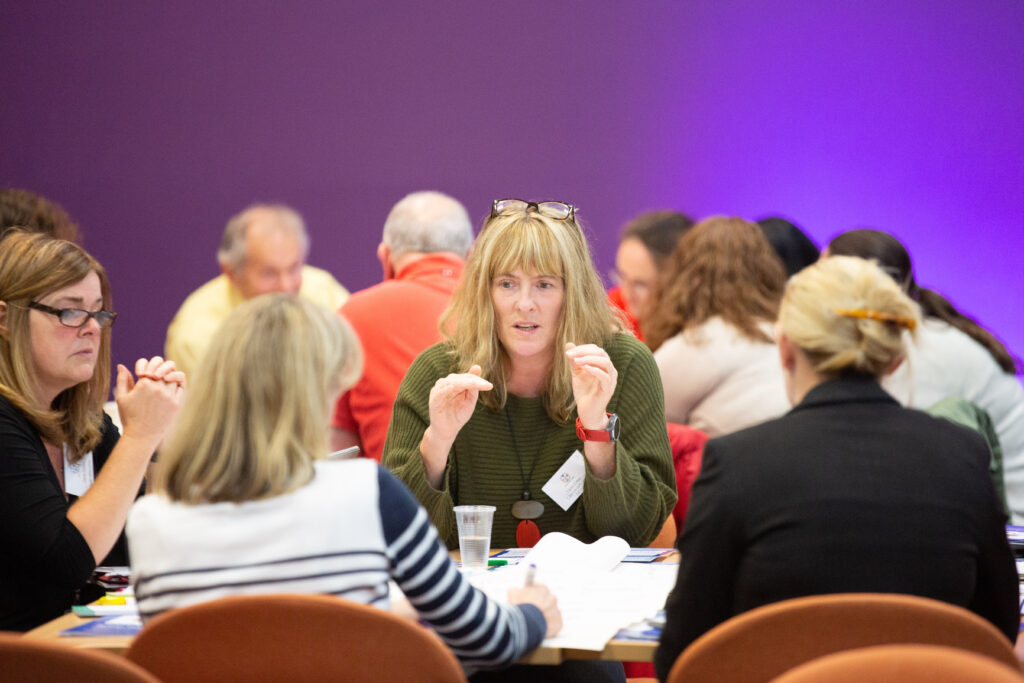 Posted 14th October 2019
Wednesday, 9th October 2019 – Conwy Business Centre, Llandudno Junction, North Wales
This conference was organised by Social Value Cymru which is led by Mantell Gwynedd, County Voluntary Council, and works in partnership with its sister organisations across north Wales. Social Value Cymru is working with third sector organisations to embed social value within their organisations and consider how social value data can inform their decision making.
Mantell Gwynedd also coordinates the North Wales Social Value Network. Members range from University academics, Local Authority Officers, County Voluntary Councils, the Health Board, social enterprises and third sector organisations. The network provides an opportunity for members to meet up; debate and discuss their work; look at any challenges or solutions that they are experiencing, and to network with likeminded people.
This conference was organised in partnership with the Social Value Forum Steering Group that was set up in response to Section 16 of the Social Services and Well-Being (Wales) Act 2014. This act places a duty upon local authorities (with partners) to promote the development of not for profit organisations to provide care and support services and preventative services. The supporting Code of Practice in relation to this duty, requires local authorities, with health board partners, to establish regional forums to support social value-based providers and to develop a shared understanding of the common agenda and develop good practice.
It was an extremely successful day with representation from all six local authorities in north Wales, the health board, police, housing associations, the Big Lottery Community Fund, and third sector organisations representing a cross-section of services. There were presentations from Shelley Davies, Head of Partnership and Integration in Welsh Government, Maria Bell – North Wales Social Care and Well-Being Improvement Collaborative, Ben Carpenter from Social Value UK, Dr Adam Richards Social Value UK and Anne Lythgoe – VCSE Accord Lead at the Greater Manchester Combined Authority. It was also great to hear inspiring stories from Tracey Evans CEO of The Outdoor Partnership, who support people back into employment through outdoor activities, and are part of the Measure and Manage your Social Value North Wales project. In the afternoon there were discussions on how social value can be driven forward in north Wales, what are the challenges and then the groups identified indicators of how social value will be embedded in the process and practice of commissioning and procurement.
Much has already happened in north Wales in driving forward this agenda, but hopefully, this event will ensure that embedding social value in commissioning and procurement is prioritised. All actions from the day can be driven forward through the network.
If you would like more information about to get involved with Social Value Cymru please contact Eleri Lloyd at
[email protected].