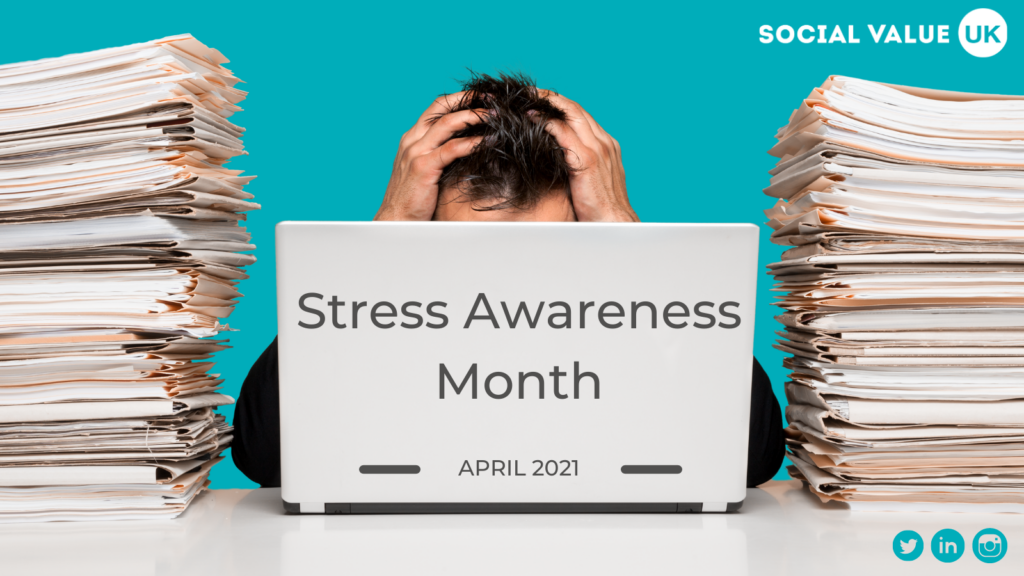 Posted 13th April 2021
April marks Stress Awareness Month in the UK and this year it's more important than ever to mark it, with the Mental Health Foundation announcing 74% of UK adults have felt so stressed at some point over the last year that they felt overwhelmed or unable to cope. A sad fact that is hardly surprising considering the massive upheaval to the daily routine of all our lives, the incredible level of loss the world has faced and the intense isolation we all are still experiencing.
The Stress Management Society collaborated with Huawei to study UK stress levels, finding that 65% of people in the UK have felt more stressed since the COVID-19 restrictions started in March 2020. They also revealed the three key causes for concern are feelings of disconnection, uncertainty and worrying loss of control.
Dr Trudi Edginton, clinical psychologist and head of the department of psychology at City, University of London spoke to the Independent last year, saying Many of us were not prepared for working from home and our home settings may not be ideal for working effectively," she continued with "Some people may have to share space and resources, while managing their caring responsibilities, financial pressures and worries about the future."
Whilst vast amounts of us are facing high levels of stress, its important to take a moment to understand this, so we can manage our own stress levels, our friends' and family's and our colleagues'. We are in a mental health crisis, only worsened by the pandemic, and yet it still isn't being taken seriously. Issues of mental health are consistently downplayed in comparison to physical health, despite 74% of us in the last year alone suffering with stress. Stress can manifest as headaches, nausea, aches and pains, effect sleep and memory and even linked to long-lasting gastrointestinal issues and must be addressed as best as possible.
How can we manage stress?
There are lots of recommended steps we can take individually recommended by experts in the mental health field.
What works for each of us differs, what works some days may not work others. Professional help is always an option to be sought out if you think this is something that would benefit you. Mind has published a helpful article illustrating the various methods to seek help, free, affordable methods included, as well as NHS information.
Access to mental health services has become increasingly hard in recent years, with the Royal College of Psychiatrists publishing that one in four patients sit on NHS waiting lists for more than three months, with one in nine waiting longer than six months.
One of our core missions at Social Value UK is to increase wellbeing for all, something which cannot be achieved without adequate mental health services provided through the NHS. We encourage all of our members to be vocal this Stress Awareness Month and to create open workplace environments in which discussing mental health issues is not cause for judgment but enables healthy discussion and promotes solutions. We all have our part to play in supporting our friends, families, colleagues and peers, especially in these times.