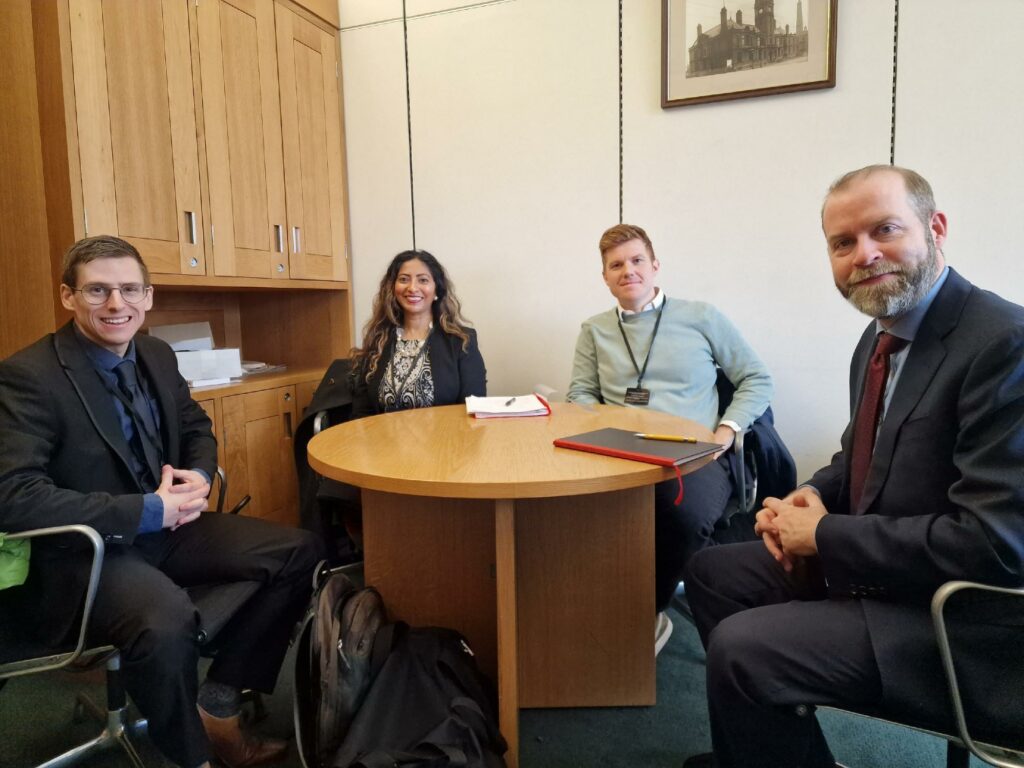 Posted 14th March 2023
Social Value UK CEO Isabelle Parasram OBE led a delegation to parliament last Wednesday (March 8) to meet with Labour & Cooperative MP Jonathan Reynolds.
The Labour Shadow Business, Energy and Industrial Strategy Secretary was keen to hear how social value could be embedded in the procurement process to ensure companies achieve good outcomes for stakeholder wellbeing, equality and environment.
His position reflected that put forward by the Deputy Labour Leader Angela Raynor MP during the Second Reading of the Procurement Bill in the House of Commons.
Raynor said: "Social value is a tool that makes it easier to give money to local British enterprises, creating jobs, skills and green opportunities in their communities. It rewards providers who want to build a better society and contribute to our nation's prosperity in the long term."
During Wednesday's meeting Reynolds indicated a commitment to seeing strong outcomes, as opposed to companies ticking boxes by achieving mandatory outputs.
He further outlined Labour's goal to turn around the UK economy and make it the best performing in the G7.
Reynolds seemed particularly interested by SVUK's Social Value Perspectives campaign, which has begun to shine a light on the best workplace practices to improve staff wellbeing and productivity.
He also showed support for increased equality in the workplace, especially with regards to people with disabilities. This would help Labour address a key concern held by British businesses, unlocking a hidden workforce at a time when companies are struggling to recruit.
Social Value UK has begun work to hone the Social Value Perspectives campaign towards targeting specific industries, to improve our message spread.
SVUK CEO Isabelle Parasram was joined at last Wednesday's meeting by Advocacy Lead Matthew Mckew and newly appointed SVUK board director Liam Ronan-Chlond, who facilitated the meeting.
"Meeting with politicians from across the political spectrum is key to meeting our vision for a world where more organisations make decisions based by their social impacts," said Parasram.
"If this can be achieved through regulation, government policy or support, we want to help shape the conversations. We need to ensure social value does not become the next version of greenwashing when it comes to ESG strategy."
For further comment or information contact: [email protected]