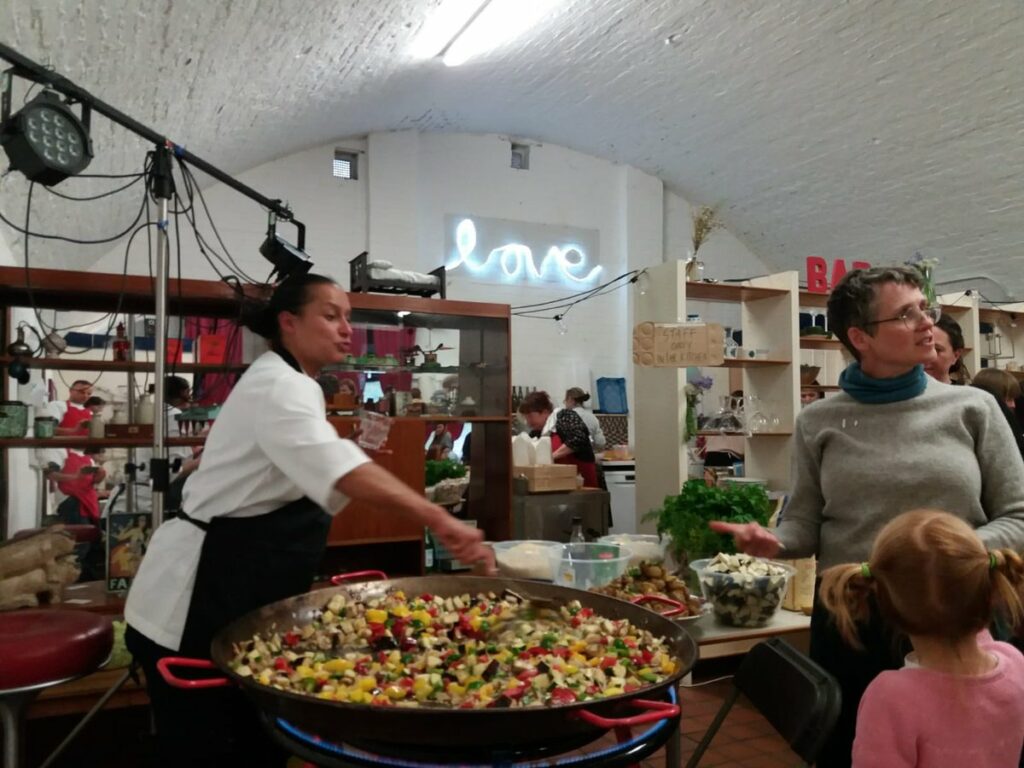 Posted 20th November 2020
As part of the EGGS project, Social Value UK have reached out to Helena Appleton, Project Officer for Regional Food Economy (NW) at The Alchemic Kitchen to learn more about their innovative approach to tackling the issue of food waste.
StudEnts fight food and packaging waste throuGh entrepreneurial education and Game-baSed learning (EGGS) is a European Union funded project aimed at tackling the pressing issues of food and food packaging waste. To do this, the project will increase the sense of initiative and entrepreneurial spirit of students (11-15 years old) through educational materials, activities, and a freely available video game.
The EGGS video game will teach students about the issues of food and packaging waste, and provide them with practical ways they can change their behaviours to help the environment. Students will learn how they can make a difference at home and in the community, as well as through their consumer habits. The EGGS Digital Game is unique in that it uses Social Return on Investment methodology to inform the system of in-game points, meaning that the real world impacts of behaviours can be represented in an educational and fun way.
Further information about the EGGS project is available at: http://eggs-project.com
What is The Alchemic Kitchen?
The Alchemic Kitchen is a social enterprise founded by Feedback (www.feedbackglobal.org) operating in Liverpool, Sefton and Knowsley (in the UK) as a pilot project to re-imagine local food economies, reduce food waste and also respond to the specific needs of the community. We take surplus produce from wholesalers and farms. It is always perfectly edible, it is simply too big, too wonky or too ripe for wholesale. Under normal circumstances we would work with community groups to hold food labs, feasts and disco chops. Going forward we continue to provide workshops online and retail a range of preserves (such as jam and marmalade) through independent stores. Food labs are a chance for us to cook along together whist working on ways to use up surplus food. Disco chops are a chance to get together, cook a community meal and have a boogie.
We have the opportunity to work with young people through our holiday food labs, disco chops and family food waste challenge. The family food waste challenge is part of our project Your Food Needs You which helps households in Liverpool, Knowsley and Sefton reduce their foodwaste.
How has the Covid-19 pandemic impacted your projects?
We had to change our model rapidly to adapt to the needs of our community. We were able to adapt our operating model to provide over 4000 meals over a 4 month period. Alongside other community groups we also developed Knowsley Kitchen which has provided over 2000 fruit and vegetable boxes and Friday night feast kits to households in Knowsley. We have noticed that the public attitude towards food has changed slightly, people are cooking at home a lot more and through that households are becoming more aware of the seasonality of food and the availability of it.
What are the key issues with food waste nationally and regionally?
In the UK we produce 9.5 million tonnes of food waste annually this has an estimated value of £19 million and produces around 25 million tonnes of greenhouse gases such as carbon dioxide and methane. According to research undertaken by Wrap the main producers of food waste are the hospitality sector and households. There is a lot that we don't know about the levels of food waste both at home and in business as there is no legislative obligation for farms, hospitality businesses or households to monitor levels of waste. This makes it very difficult to really know what the key issues are with food waste. As far as we can tell there is significantly too much energy, water, resource and time that goes into food that is never eaten.
Unfortunately, in Merseyside we don't yet have household food waste recycling and there are very few community compost schemes. Whilst household food waste collection will be made available by 2023, there is a general lack of awareness surrounding the energy inefficiency of disposing of food in general waste from the home.
Businesses and hospitality outlets also have a role to play in reducing the amount of waste created. Many businesses and restaurants in the Liverpool City Region use apps such as Olio (https://olioex.com/) and Too Good to Go (https://toogoodtogo.org/en) in order to redirect surplus. However, the amount of food waste created is frequently predictable and preventable. Reducing over-production or over-buying remains a key target to tackle food waste both at home and in businesses. Perhaps one of the side effects of the pandemic will be a reduction in loss leaders and the pile it high, sell it cheap model which has been employed by so many vendors in recent years.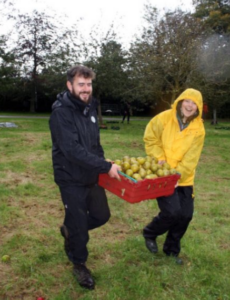 Are there generational differences?
I have definitely noticed that there are varying generational attitudes towards food waste. Usually younger people are aware of the importance of reduced food waste and the impact that food waste has on the environment. I would also say that older generations have a 'waste not, want not' attitude towards food which means that they only buy what they are going to eat.
Do young people have a big part to play in changing our current food waste issues?
The key to empowering young people is education. If young people know about where their food comes from, how long it took to grow it, the energy that goes in to transporting it, they will be in a stronger position to influence change going forward. The impetus to provide that information should be on the government, producer and vendor, not the consumer and certainly not children. So, whilst young people will have a key role in developing our food waste strategy in years to come, it is the responsibility of business and governments to provide information and training surrounding the issues created by food waste. This will enable young people to make the right choices, not just when they are eating or purchasing food, but when they are thinking about their future careers and lifestyles.
What role do you think that technology can play in raising awareness?
Technology can be a very useful asset when used to assess levels of food waste and help connect the dots when it comes to redistributing waste. For us, social media is a wonderful way to distribute information about the causes and problems caused by food waste.
Do you use technology to engage people?
We currently use social media to run events and workshops that are usually in person events. In some ways this has allowed us to reach people who would not normally attend food labs or disco chops. However, many households are facing significant financial pressures from before and subsequent to the pandemic. This means that technology and the internet are not always accessible due to digital poverty and the closure of community social spaces such as libraries. For us it is important to be able to operate both with and without technology so that the benefits of the work we are doing can be felt by all households.
How can people find out more?
You can keep up to date with news and events by heading to http://www.alchemickitchen.org. You will also find more information about our project Your Food Needs You which provides household with information about how they can reduce their food waste. We are also on Twitter, Facebook and Instagram. @Alchemic_Kitchen (Instagram), @alchemickitchen.NW (Facebook), @alchemickitchen (Twitter).