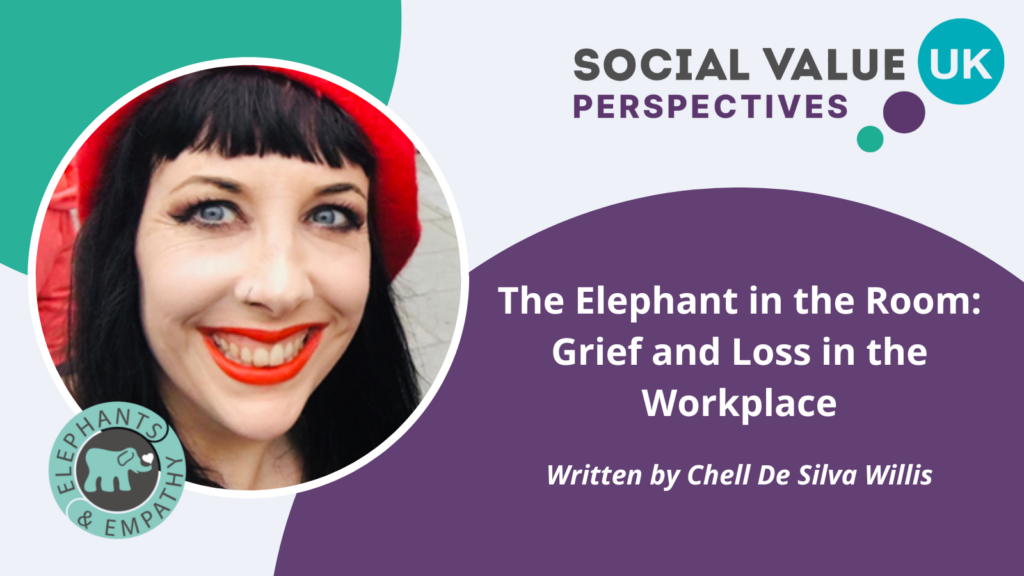 Posted 9th December 2022
The following blog was written by Chell da Silva Willis. Founder and director of Elephants & Empathy, Chell is an Advanced Grief Recovery Method Specialist, a Mental Health First Aider and a qualified English teacher (including pastoral leadership). Chell works full-time as Programme Manager for Transform Lives Company (TLC) in Liverpool, delivering a wellbeing and employability programme for participants who are currently out of work and in need of some 'TLC'.
Content Warning: this blog references personal experiences of death and bereavement. 
This blog, a looming feature of my 'To Do List', means to write about the worst day of my life.
To write about the ordinary and unremarkable Wednesday, 20th March 2019, when the love of my life kissed me goodbye, left for work, and never came back.
To write about the day I arrived at A&E to be told I had ten minutes to "say goodbye" to Craig, as they finished the final fruitless throes of CPR, following a cataclysmic heart attack.
"The day I had to hold his hand and rest my sobbing head on his thigh, still warm with the final remnants of life. This is where that part of my life – and Craig's – ended, and this one begins."
I'll spare you the horrific further details of that day, of the weeks, months and years that followed, but I'll say this, my world was thrown off its axis.
The landscape I recognised, sought comfort from, expected to hold on to for the rest of my life, had been obliterated.
I was suddenly an alien on a planet that no longer had any familiarity, a place where bad things really did happen to good people, where even nature seemed to have no purpose. A place where I was everyone's worst nightmare.
I spent endless time online with fellow young widows, some even younger than the 40-year-old me.
I heard horror stories of how they returned to work and were expected to 'bounce back quickly', as if their time off was for nothing more than a stinking cold in a bleak winter.
A close family member, also deeply affected by Craig's sudden and untimely death, received short shrift and criticism for not "being strong" and for "bringing problems into work". Something had to be done. So, when I was ready, I decided to do it.
Out of the ashes rose some tiny elephants. Then larger ones. Then all the elephants from all the rooms they'd been squatting in for so very long. It was time for the elephants in the room to be addressed, seen, and heard. It was time to remind each other that to listen is to have empathy and to empathise you must listen.
And so 'Elephants & Empathy' was born.
I knew what I wanted to achieve came with enormous responsibility, but I was in a strong position. My expertise in delivering (I was a teacher for many years), plus my lived or studied versions of grief helped me to produce workshops on dealing with loss and bereavement.
I qualified as an Advanced Grief Recovery Method Specialist and delved in with 121 clients. At first, I wrote workshops for the community, dipping my toes into the world of the baffled bereaved – those desperate for somewhere to turn that didn't involving waiting months and months. The workshops offered somewhere they could be genuinely heard – often for the first time.
I did two pilot sessions: one face-to-face and the other online during lockdown. The participants loved it and so did I. I needed to do more.
There continues to be a glaring gulf between what people think they know about grief and the reality for grievers.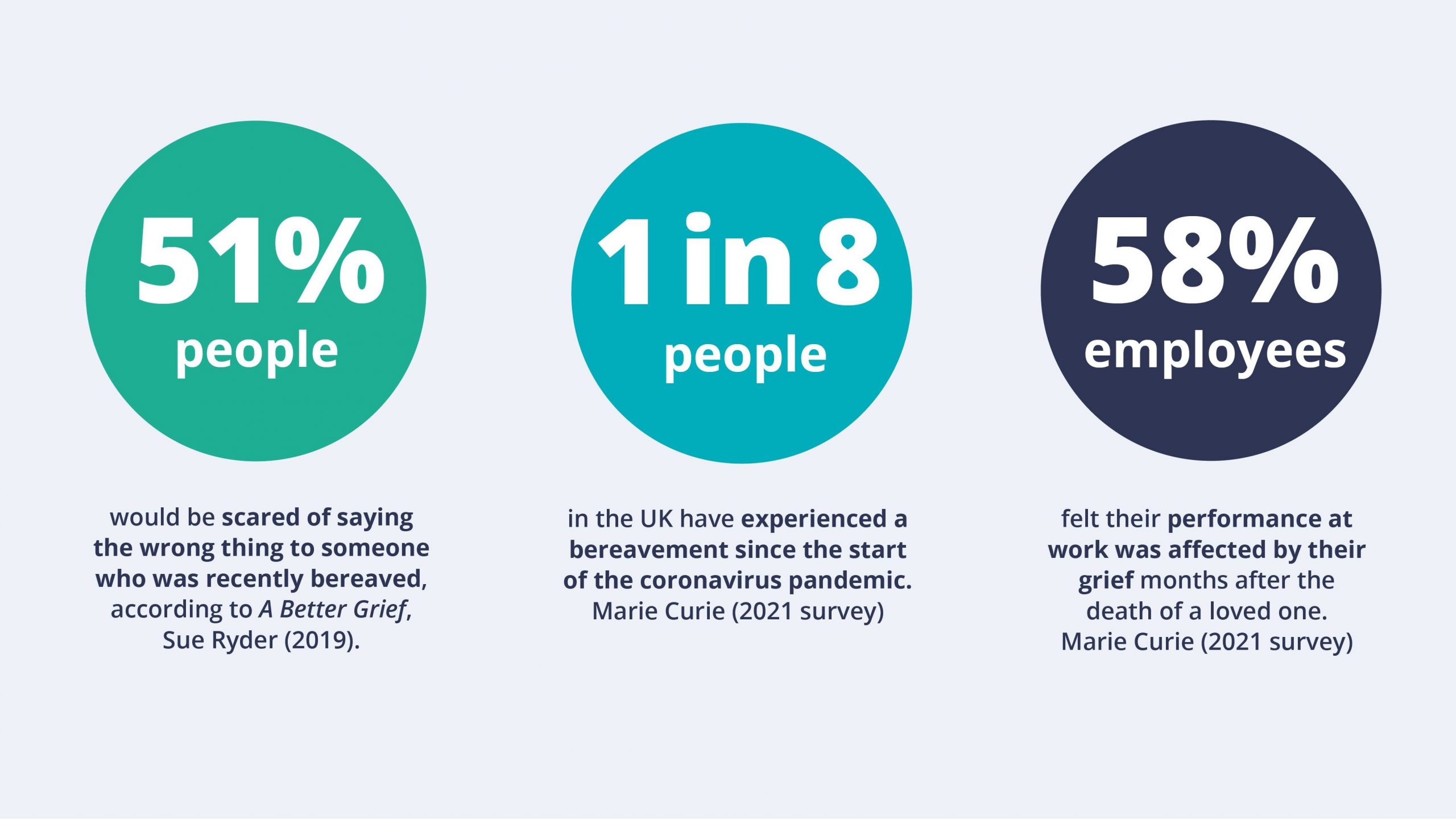 The pandemic highlighted and underlined the issue. We are mostly grief-illiterate, trying our best to communicate but failing to speak the same language.
We get it wrong, so we stop trying. We say things to help. But they don't, so we back away.
Since Covid, around one in eight people have experienced a bereavement, often with life-changing loss, the kind of loss that, like mine, throws their world off its axis.
I want to help. I want to be part of the movement towards learning this new language, to support grievers, to support those who want to support others – and here I am.
Elephants & Empathy has joined forced with the Transform Lives Company to help people live happy, fulfilling lives beyond bereavement, by providing Grief in the Workplace workshops.
Come and learn this new language with us. Make mistakes, laugh, cry, listen, be heard.
Finally, I go back to the reason I'm doing this. For my darling Craig. For all the others out there, whose lives are unrecognisable and forever divided into 'Before and After'. For all those grievers who need to be understood, acknowledged, and supported in a way we don't always know how.
---
Would you like to get involved…
To be contribute to our upcoming themes please contact Matthew Mckew, Advocacy Lead at Social Value UK. We are interested in hearing from both members and non-members.
Matt Eamer, founder of me&you said; "I'm excited that my creative agency can support Social Value UK in its mission to raise awareness and understanding of social value. We'll be creating visuals and graphics to help bring Social Value Perspectives to life, making the themes accessible for new audiences."
For media enquiries, please contact Isabelle Parasram OBE, CEO of Social Value UK, through our office by emailing [email protected]