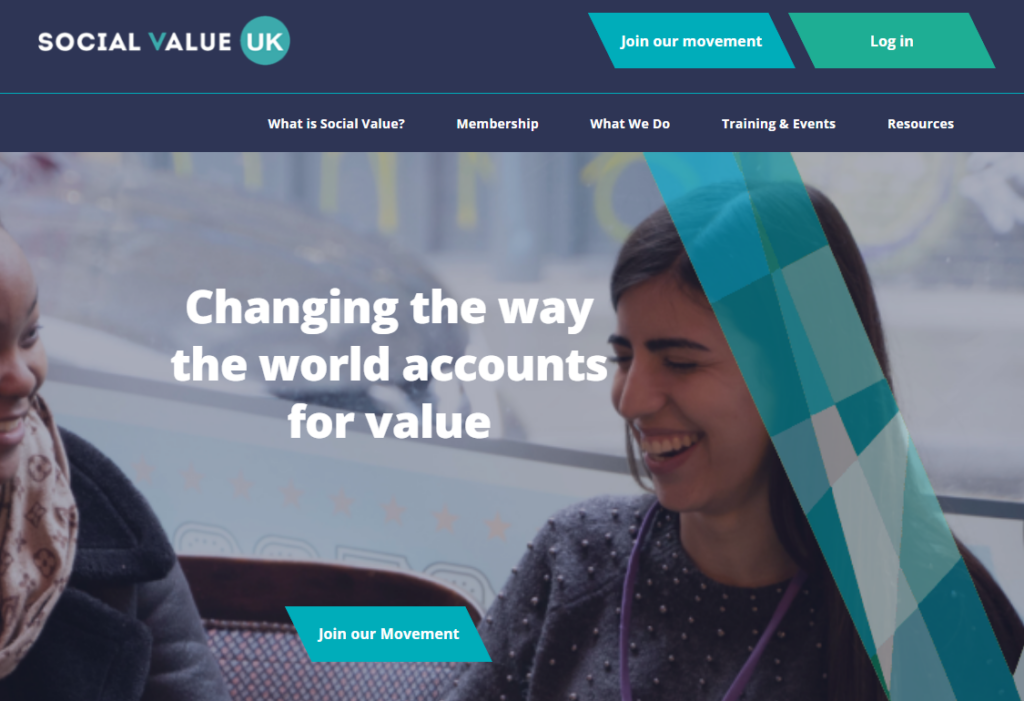 Posted 27th February 2023
We are over the moon to be announcing that our new website is here! 
We are really hopeful this will make things easier for our members, here are the main goals we've considered throughout this process: 
Additionally we hope it will help new visitors to answer the question 'What is Social Value' and how can we develop our Social Value Management Practice. New visitors are very welcome and we hope that you will consider joining us!
Now you might think a blog might be a bit of a quiet launch but this is to make sure, before we invite heaps of traffic, that everything works as it should. If you have read this, please do have a look around, set up a member-account and let us know what you think! 
How to activate your account
Activating your member account on our new website should only take a few minutes. Follow the steps below to log in for the first time:
Click the "Log In" button (found at the top of any page).
Enter the email address associated with your membership. If you're not sure which email you used, please contact us.
The website will automatically generate a password and send it to your registered email address. If you can't find the email, please check your junk folder.
Enter the auto-generated password.
If you want to change your password after activating your account, click here.
If you are trying to set up your member log-in and are experiencing some issues, here are some things to check: 
Are you a Social Value UK (SVUK) member? You will need to purchase Individual or Organisational Membership from us before you can create a log-in. All SVUK members are Social Value International (SVI) but not vice versa.
Are you using the email account that the membership is attached to? If you hold an Individual Membership, it's likely it will be a personal or freelance email address, but if you're part of an Organisational Membership it will probably be your work email address.
Is your membership current? Your account will close the day the membership expires, even if payment is in process. 
Please do contact our team for any help and to send us your feedback.