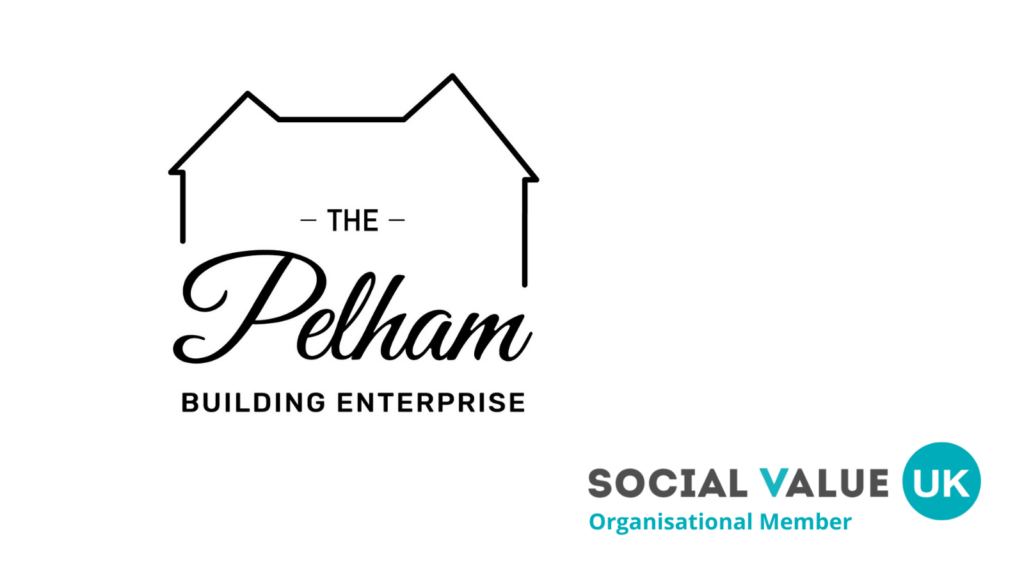 Posted 23rd June 2022
Social Value UK is proud to announce The Pelham have joined us as a Organisational members! Ahead of their joining, Social Value UK spoke to them about their social value journey so far.
"The Pelham is a registered charity hosting and facilitating various community projects and initiatives. One of the latest adventures is The Pelham Building Enterprise, which is a construction, building and maintenance enterprise providing intermediate employment and placement opportunities for local people, who are at risk of long-term unemployment. As well as the training element, The Pelham Building Enterprise has registered as a trading subsidiary of the charity, as it looks to establish this trading arm and therefore creating a sustainable construction company."
Why do you think social value is important? In your organisation, your industry or in wider society?
We believe that social value enhances the outcomes of tasks exponentially, choosing to create value in the process as well as the end goal. For The Pelham Building Enterprise, we want to create a sustainable construction company, delivering high quality work, whilst training tradespeople and providing a stepping stone into further construction opportunities.
Does your organisation have a background in social value/social accounting/SROI?
This is a new venture for the charity, beyond our traditional projects and activities.
What are your plans for your SVUK membership?
To connect, learn and be inspired as to how we can develop our trading subsidiary and launch future ventures too.
"We are grateful for the opportunity to connect with this vibrant and inspiring network at the beginning of our social value adventure, building on the success of The Pelham as a charity, we see this as a clear way forward for future innovation and sustainability" – Ollie Jeffs, CEO of The Pelham
Posted 23rd June 2022