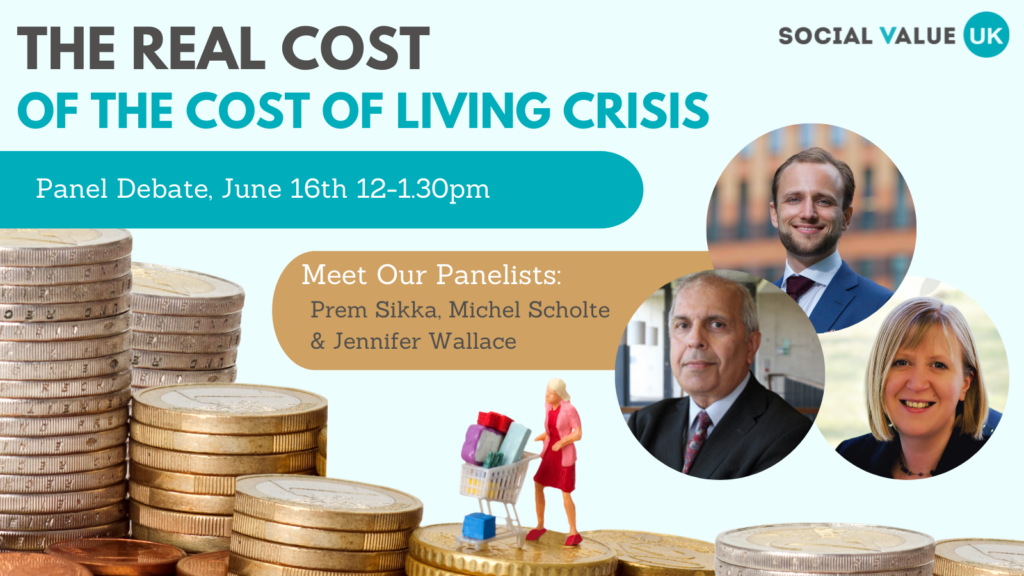 Posted 26th May 2022
We are alarmed at the devastation the cost of living crisis is creating and wonder…
1: What is and will be the real cost to individuals, families and communities?
2: If social value is understood through listening to people's experiences – what does the government need to hear?
3: Who should be responding to what we're hearing about the real cost of this crisis? And how?
We're hosting a free lunch time event to explore these three questions. The space is open to anyone and everyone to contribute so please join us!
After the event we will gather what we've heard from you and submit our own paper to government. This will add our voice to the many reports and calls for action that have gone before it.
Meet Our Panel: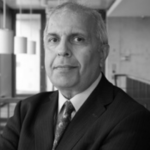 Lord Prem Sikka
Member of the UK House of lords and Emeritus Professor of Accounting
Prem Sikka has been a member of the UK House of Lords since October 2020. He is also Emeritus Professor of Accounting at the University of Essex and University of Sheffield. His research on accountancy, auditing, tax avoidance, tax havens, corruption, corporate governance, money laundering, insolvency and business affairs has been published in international scholarly journals, books, newspapers and magazines. He has appeared on domestic and international radio and television programmes to comment on business matters. He has advised and given evidence to a number of UK and EU parliamentary committees, including the UK House of Commons Work and Pensions Committee for its investigation into the collapse of BHS and Carillion.
Prem holds the Working for Justice Award from Tax Justice Network, Accounting Exemplar Award from the American Accounting Association (AAA), Lifetime Achievement Awards from the British Accounting and Finance Association (BAFA) and PQ Magazine, Personality of the Year Award from Accountancy Age and the inaugural (in 2017) Abraham Briloff Award from The Accountant and International Accounting Bulletin for promoting transparency and public accountability of businesses. In January 2019, he was named by Accountancy Age as one of the 50 most influential individuals in the world of accounting.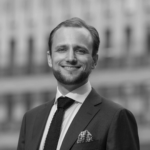 Michel Scholte
Director at Impact Institute and True Price
Michel Scholte is an impact entrepreneur, director and cofounder of True Price and Impact Institute. True Price focuses on calculating and improving the true price of products, including social and environmental costs. Impact Institute provides data, software, (digital) education and advice on impact measurement and management. His businesses focus on tech and impact and employ more than fifty people and work globally, from São Paulo to Singapore, for the world's largest banks and most disruptive social enterprises. In addition, he is a founding board member of Impact Economy Foundation, that develops the open-source impact accounting method together with Harvard Business School's Impact Weighted Accounts Initiative.
In the past Michel was steering board member of the Netherlands Food Partnership and a member of the World Economic Forum Global Shapers. He is a frequently asked key-note speaker and publishes daily columns on news and sustainability via LinkedIn. He holds a master's degree in Sociology from VU University Amsterdam, where he specialised in social research, agent-based modelling and living wages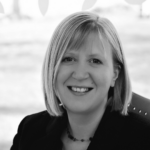 Jennifer Wallace
Director at Carnegie UK
Jennifer is a public policy analyst and writer. She has held a range of positions in the public and voluntary sector and is currently Director at Carnegie UK, where she applies a wellbeing approach to government policy and promotes wellbeing as a narrative for social change. She has written extensively on this topic and has a specific interest and expertise in the role of wellbeing approaches in small jurisdictions.
Jennifer currently leads the team that produces Gross Domestic Wellbeing: An Alternative Measure for Social Progress and programs on wellbeing in Northern Ireland and the North of Tyne region of England. She is also chair of the What Works Centre for Wellbeing Advisory Panel and was a member of the REF 2021 Main Panel for the Social Sciences.
Call for input…
In the run up to this panel discussion, our team are calling for some input. If you'd like to help us spread the word, we'd be really grateful to hear your thoughts on one or some of the above questions. To do so you could record a short video/audio file, a written quotation or share relevant reports or research.
Make sure to send it over to our Advocacy Officer via [email protected]
See you on June 16th!
Posted 26th May 2022