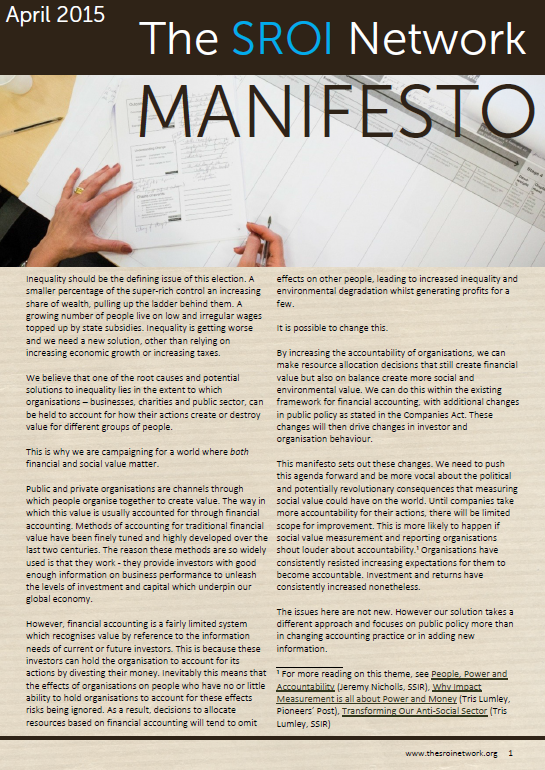 Posted 13th April 2015
With 24 days to go until the UK General Election, we have published our 2015 manifesto.
It is focused on the issue of accountability – we believe that this core issue may have potentially revolutionary consequences for the way in which resource allocation decisions are made. By increasing the accountability of organisations for the impacts that their actions have on society and the environment, we can incorporate a wider definition of what makes a business 'successful', and, at its core, what 'value' really it.
We have made three policy recommendations in order to improve the extent to which companies can be held accountable.
These are:
1) Information on social and environmental impacts in the strategic report
of a company's annual report should be audited
2) Change the basis on which financial accounts are prepared : True and Fair should mean what it says
3) Change directors' responsibilities to improve social and environmental performance
For more details about these recommendations and our vision for increased accountability, download the manifesto here.