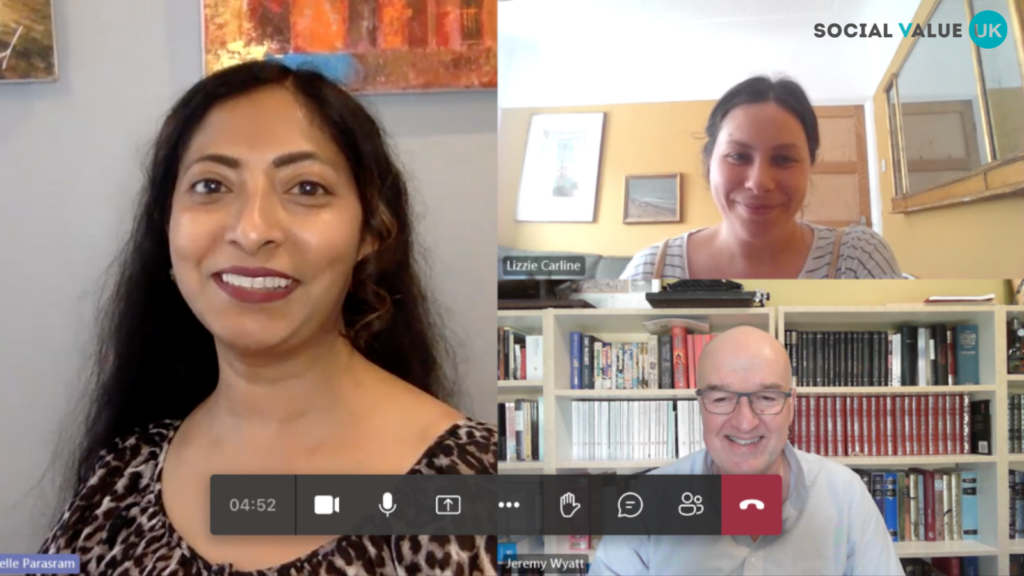 Posted 14th July 2022
Exciting news for our team, the Social Value UK Advisory Board has been relaunched!
A huge thank you to Jeremy Wyatt (Chief Executive of The Gaiety) for chairing our sessions and penning a short blog to fill our supporters in on what we have been up to…
"There was a definite holiday mood at the first meeting of the new Social Value UK advisory board in early July. While some members were already on holiday, it was obvious that many attending were looking forward to breaks of all sorts. That seemed to contribute to, or at least certainly did not detract from, the enthusiasm and commitment from members to this new and refreshed venture.
In fact the Social Value UK Council (and before that the SROI UK Council) has existed for the last ten years or so and continued to do so up to around agenda item 4 when there was general agreement to a change in name to Advisory Board. The Council acted in an advisory capacity to the SVUK board and executive for many years. Past impact including the significant rebranding and changed communication approach, and the broader social value focus of the organisation.
In its new incarnation, the Advisory Board will continue the work of the Council, but in a new and re-energised format. With 24 members on the screen one goal – to put in a place a more varied larger and more representative group – was certainly achieved. Having chaired the Council and now the Advisory Board for many years it was refreshing for me to meet new faces, to detect not only new enthusiasm, but also new and differing opinions.
After this first introductory meeting we are hoping to meet as an Advisory Board face-to-face perhaps once a year or so, and also online. These meetings will underpin the key tasks of the Advisory Board to:
Feed back views, support and challenge to the executive and board from the wider membership, to continue the development of SVUK and its mission.
To advocate on behalf of SVUK, representing the small executive team and board at the increasing number of fora where our voice can be heard.
To stay informed – with each Advisory Board member having a duty to stay up to date on broader SVUK developments and also keep their ear to the ground among members and networks.
As the Advisory Board develops, regular blogs, thought pieces and discussions will begin to emerge so that all members can participate in and through this newly revised forum. In due course I am sure someone else will take over as chair, but for the time-being I am looking forward to help this group make a big impact in the development of social value."
Stay tuned to hear more!
Posted 14th July 2022