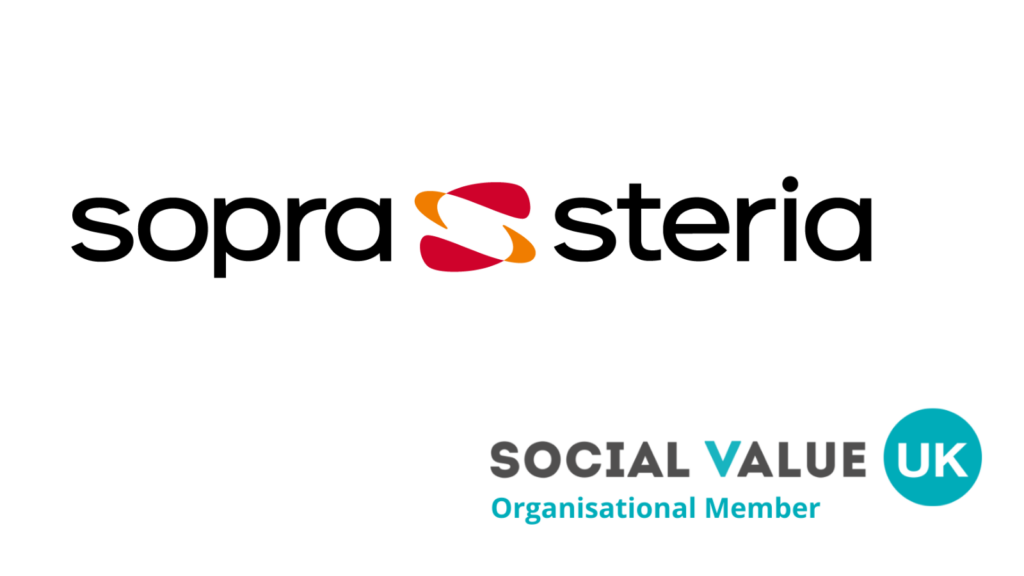 Posted 7th September 2022
Why do you think social value is important? In your organisation, your industry or in wider society?
We believe we're transitioning towards a new era where Social Value is key – one where people, society, and the environment must be at the heart of everything we do.
While the explosion of digital technologies has helped organisations become more productive and improved employee satisfaction, more needs to be done to make sure that technology is playing a central role in enabling this shift. It's time for organisations to design their products and services in a way that tackles these complex challenges head on and delivers sustainable innovation and greater social value.
We start with respect. We put ethics first. Doing the right thing from the beginning and always. Taking pride in the way we work. Delivering excellence. Providing services that serve a greater purpose, that make a real difference. Whether that's setting ambitious Net Zero targets or advancing social mobility with our community impact programme, Tech for Good.
It's how we work and how we navigate the future. It's in everything we do, how we make life better for our clients, their customers and our wider communities. Our mission is to shape a better world with social value driven digital transformation initiatives.
Does your organisation have a background in social value/social accounting/SROI?
Our mission is to shape a better world and we've been delivering Sustainability and Social Value to our clients and their customers through our services for the past decade.
Using recognised standards of best practice, effective governance and by engaging stakeholders, we make sure that our programmes deliver maximum social and environmental benefits to our clients, their customers and our wider communities.
We believe we can make the biggest difference to our clients' social value agendas by doing what we're good at – delivering services that make a difference, that make life better.
We start by designing a social value programme based on our clients' specific objectives, bringing our expertise in social value driven digital transformation. We track and measure the impact of our programmes via a bespoke Social Value Scorecard. By regularly reviewing this scorecard in partnership with our clients, we can maximise the impact and outcomes, and quickly shift our focus as priorities change.
What are your plans for your SVUK membership?
We're delighted to be Social Value UK members, joining a community of like-minded organisations who are putting Social Value at the heart of everything they do. We look forward to learning, sharing and collaborating with others as we continue to champion the Social Value agenda and play our part in making a difference and shaping our world for the better.
We're also starting the important work of training more of our people in Social Value so that we can extend our impact. Our membership will help and support the development of our practitioners' approach to Social Value.
"We're extremely proud to become a member of Social Value UK. Our mission is to shape a better world, delivering social value driven digital transformation that make a difference, that make life better. Establishing partnerships with organisations like Social Value UK, who are leading on this important work, is critical to this. We are looking forward to working with Social Value UK to advance the social value agenda and make sure that our company and our industry puts people, society and the environment at the heart of everything we do." – John Neilson CEO
For further information please contact Sarah Thake (Tech for Good and Social Value Consulting Manager) via [email protected]
Posted 7th September 2022