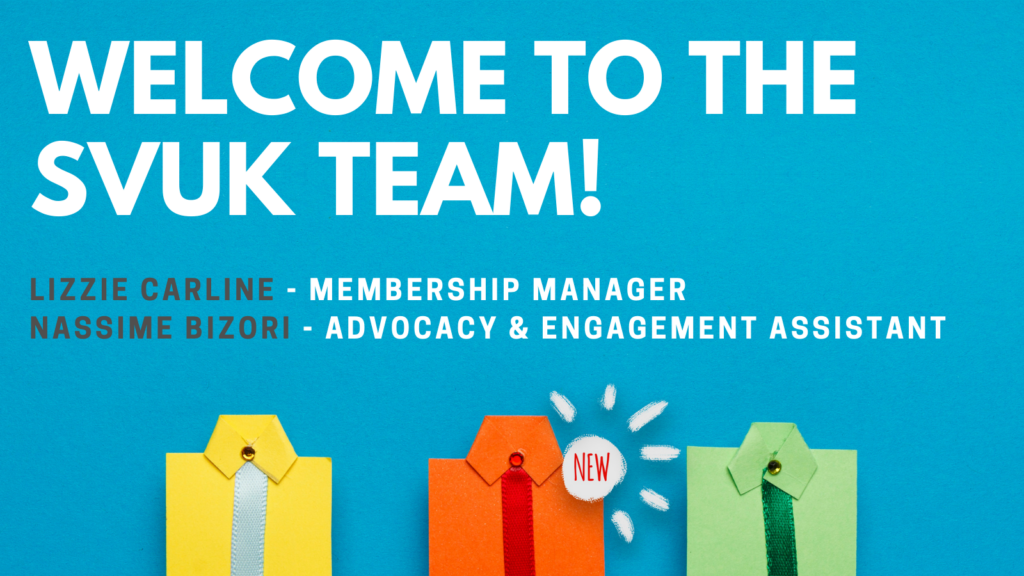 Posted 17th February 2022
Our 2022 is already off to a sprinting start for us at SVUK, with two new members of staff joining our ever-expanding team! This is an incredibly exciting time of growth for our team, and we are all looking forward to welcoming them into the social value community.
Lizzie Carline joins us as our new Membership Manager
As Membership Manager for Social Value UK, Lizzie works with individual members as well as Partners and Pioneers, supporting them to get the most from their membership and engaging them in Social Value UK's work.
Lizzie has worked in the VCSE sector for over 14 years, most recently in project management and organisation development, for community-based charities. In these roles she has led on the design and implementation of impact measures and reporting, increasing understanding of social value. She is dedicated to the empowerment of stakeholders through meaningful collaboration and has led on co-production projects, bringing together people and public services to make change.
If you haven't had the pleasure of e-meeting Lizzie already, she will be checking in with members and introducing herself in the coming weeks.
"I'm really looking forward to working with all our SVUK members and grow this community. As our core group of stakeholders, our membership has the power to pull forward the social value movement, and together we can create change and shift accounting cultures. If you want to find out more about how you can enhance your member experience or want to get more involved in our work, get in touch via [email protected]!"
Nassime Bizori joins us as our Advocacy & Engagement Assistant.
Nassime has joined us via the government Kickstart scheme, with a master's degree in Media and Politics.
He will be working closely with both the Advocacy and Engagement to put his skills in media and politics to good use. With a passion for following current affairs and social justice issues, we are excited to have Nassime on the pulse to help develop our Advocacy campaigns even further!
"I'm delighted to join the team at Social Value UK and begin my career at an organisation that, at its heart, seeks to spread the principles social justice, equality, and environmentalism in the public, civil and private spheres – I'm excited to engage in work of substantiative value in the world."
Posted 17th February 2022