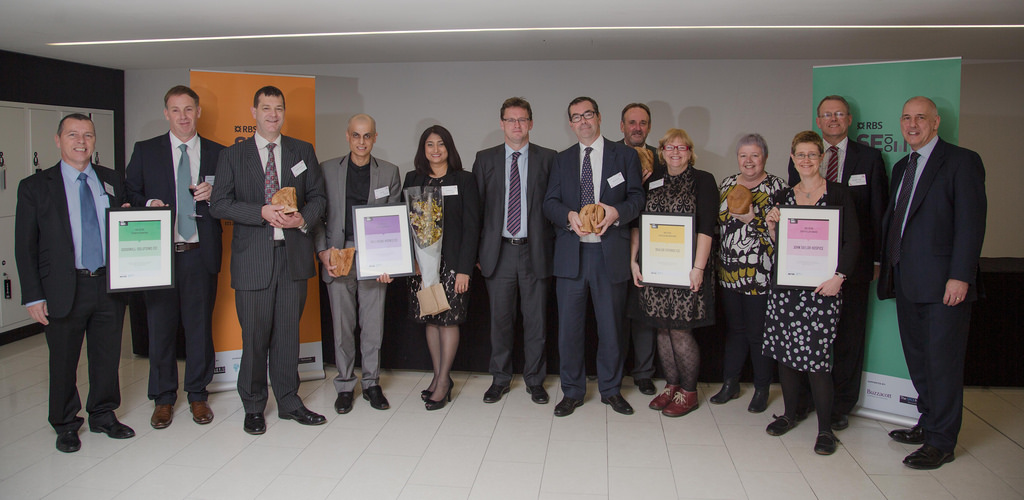 Posted 26th November 2014
Over £30k prize fund shared by businesses working for social impact
The RBS SE100 Index is pleased to announce the winners of its 2014 awards. Five winners were chosen from 1365 social ventures listed on the RBS SE100 Index in the UK. The awards highlight the strength of the social enterprise sector and its ability to create both social change and economic growth nationwide.
The 2014 winners are working to tackle some of the UK's most pressing social problems, helping to get people from disadvantaged backgrounds back into work and addressing their educational, training and wellbeing needs.
These inspiring organisations now share over £30,000 in prize money awarded today at the Good Deals social investment conference, in recognition of the contribution that these social enterprises have made to society.
Growth champion £10k prize: Goodwill Solutions – East Midlands
Goodwill Solutions offers bespoke logistics and warehousing solutions to retailers and global manufacturers. It uses the infrastructure and surpluses generated to run 'back-to-work' courses for ex-military with PTSD, ex-offenders, and other disadvantaged individuals.
Impact champion £10k prize: Wellbeing Works – East Midlands
Wellbeing Works delivers a specialist behavioural change programme to improve emotional and physical wellbeing in Derby, working particularly with NEETs, people in poverty, people with chronic pain and mental health issues and people who have been victims of crime and abuse.
Trailblazing newcomer £5k prize: Realise Futures CIC – East
Realise Futures operates across Cambridgeshire and Suffolk providing careers advice and community learning for adults, therapeutic services for people with learning disabilities and supporting disabled and disadvantaged people to gain employment across the region.
Resilience award £5K prize: FRC Group – North West
FRC Group runs three social businesses including furniture recycling and waste management projects. These produce financial profits and create a social dividend by giving people in poverty and unemployment the opportunity to change their lives.
Storyteller award £2.5k prize: John Taylor Hospice – West Midlands
John Taylor Hospice's purpose is to ease the personal and financial cost of illness and death. They were nominated for their 'Benjamin's Brothers' campaign, aiming to raise awareness of prostate cancer in Afro-Caribbean men buy taking a prosthetic bottom into the local community.
The SROI Network was pleased to offer their support in judging the Impact champion award, and would like to give special congratulations to our members the FRC Group and Realise Futures.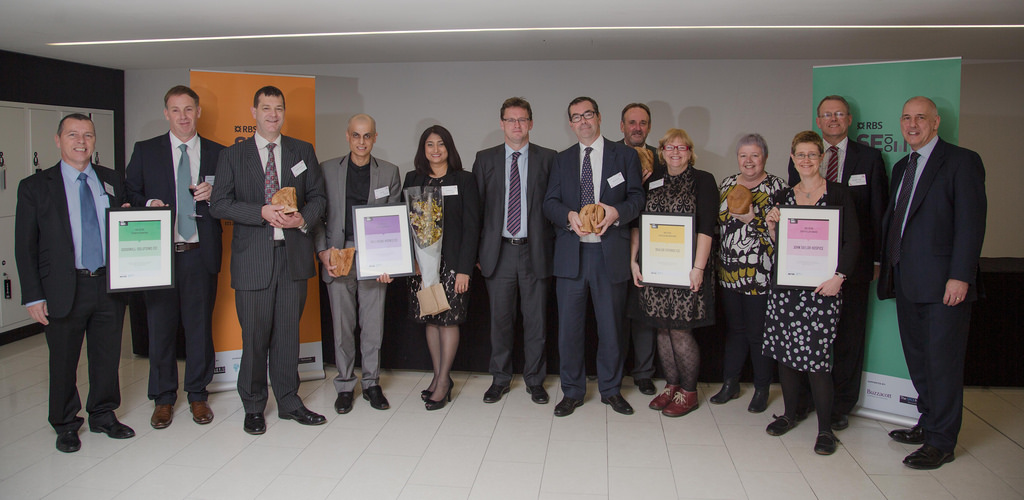 The winners with their awards