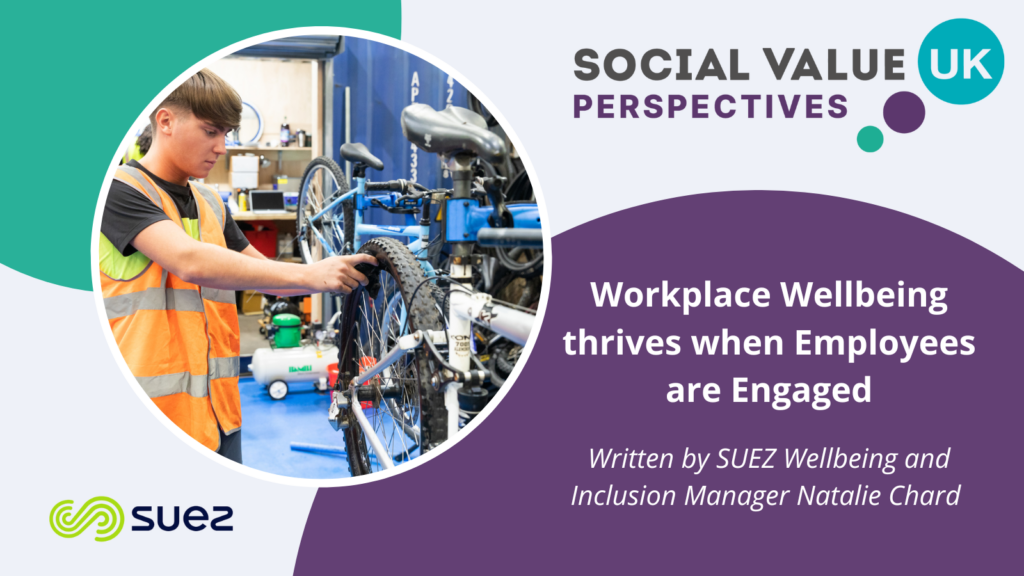 Posted 10th March 2023
The first of SVUK's eight principles is to engage with stakeholders.
It means putting your employees, your customers or service users and community at the forefront of your decision-making.
Waste management company and SVUK member SUEZ has used Principle 1 to shape their Wellness for All programme.
Three years on, SUEZ Wellbeing and Inclusion Manager Natalie Chard reflects on what has happened.
It's important to remember the success of our wellbeing support programme is founded in employee engagement. Wellness for All was designed for our people, by our people and continues to be shaped by responding to the needs of our employees.
The programme takes a holistic approach to wellbeing, covering areas such as: social, mental, emotional, physical, financial, job-related wellbeing, the work environment and inclusion.
In autumn 2019 over 50 of our employees and the SUEZ Works Council developed our 'Wellness Charter' with a vision of 'Wellness for All'. The charter articulated what wellbeing meant to them and how we could best support everyone to thrive and be their authentic selves.
Over the last three years we've focused on supporting our people's mental health, particularly as it became a staff priority during the pandemic.
Wellness for All is delivered in many ways across our diverse workforce to ensure it is inclusive and reaches everyone.
It's now part of our training provision and through our online catalogue, we provide Level 1 and 3 First aid for mental health awareness courses, ASIST (applied suicide intervention skills training), talking to teens, and self-harm awareness courses.
We know that poor wellbeing can be a distraction and potentially impact on safety, so we've integrated wellbeing into Health and Safety roles and ensured it's on our meeting agendas.
We created bi-monthly wellbeing toolbox talks for managers to share with their teams, available in hard copy with QR codes and linking to videos with expert speakers on topic such as stress, anxiety and resilience.
Engagement with frontline employees was notoriously challenging, so we introduced 18 operations-based, regional volunteer Wellbeing and Inclusion Ambassadors. They understand the culture and work environment best and so are ideally placed to improve engagement in health and wellbeing campaigns.
Our wellness webinars held every Friday have featured subjects ranging from healthy eating to the restorative powers of exercise and coping mechanisms for anxiety.
Where possible we've shared these on LinkedIn as part of our social value commitment, giving access outside of our workplace to this fantastic wellbeing resource.
By analysing trends and listening to feedback from our people we continue to shape our programme.
In 2022, our webinar schedule included a 'Monthly Move' session, encouraging people to get into the habit of being active and being more proactive about their own wellbeing. These 30-minute broadcasts promoted activities such as yoga and tai chi.
Last September our #PhysicalHealthMonth campaign saw us roll out a health and wellbeing roadshow. At six SUEZ sites across the company's four regions, employees were invited to take a free 'MOT health check'. Our people really valued this and the roadshow will be back this year forming part of our Move-mber campaign.
Heart health is an area where we can reinforce our commitment to social value, by performing a public service alongside safeguarding employees. By the end of 2023, we intend to have an automatic external defibrillator (AED) at over 240 SUEX sites.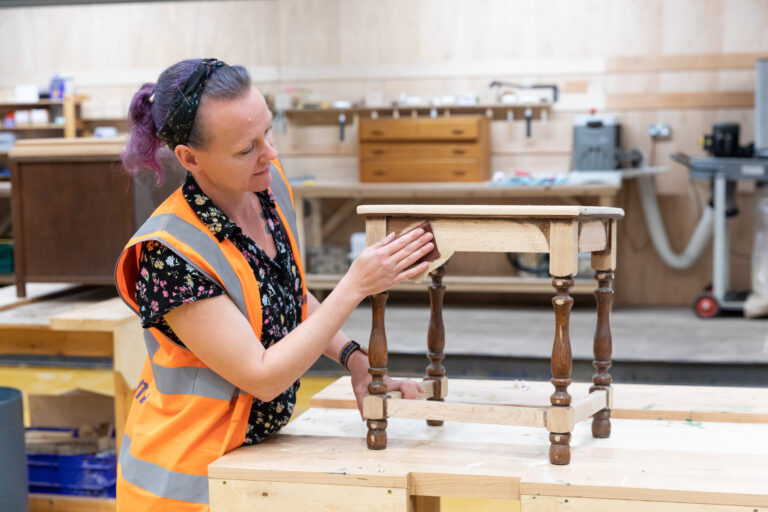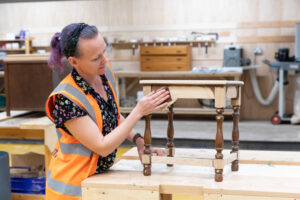 On the ground, wellbeing initiatives are increasingly popular with an increase in the uptake of webinars, employee benefits, coffee mornings and 'time to talk' sessions.
Discussing wellbeing matters has become the norm and we are creating designated wellbeing areas on our sites. Feedback has been positive, with our recent Usay survey reporting our people feel supported and know SUEZ is there for them.
Our Inclusion and Diversity Networks provide a safe space to discuss any challenges and to work on projects that have a positive impact on our people. This year our LGBTQIA+ Network has worked on raising awareness and educating colleagues, whole the Disabilities group has worked on an adjustment passport to support colleagues as they move around the business in different roles.
The Ethnicity group has created mentoring opportunities and our Women's Network has driven change in some of our HR policies and introduced work wear for women at SUEZ.
Culture change takes time but over the last three years I have seen a huge difference in people's attitudes towards wellbeing, inclusion and diversity.
People want to learn more and we are starting to see a direct impact on our people's wellbeing.
In 2019, the average number of long-term sick days related to mental health, as opposed to other causes, was 47.66 days.
By 2022 this had dropped to 41.44 days, underlining how beneficials the changes have been.
Importantly, while the number of days lost decreased, we saw a 24% increase in reported mental health absences – reflecting the open and honest culture we have fostered. It shows progress on breaking down the stigma associated with mental health issues.
We've come a long way on our wellbeing journey and although there is still some way to go, I'm proud of the work we've done so far and excited about future opportunities.
---
Would you like to get involved…
To contribute to our upcoming themes please contact Matthew Mckew, Advocacy Lead at Social Value UK. We are interested in hearing from both members and non-members.  
Matt Eamer, founder of me&you said; "I'm excited that my creative agency can support Social Value UK in its mission to raise awareness and understanding of social value. We'll be creating visuals and graphics to help bring Social Value Perspectives to life, making the themes accessible for new audiences."
Posted 10th March 2023