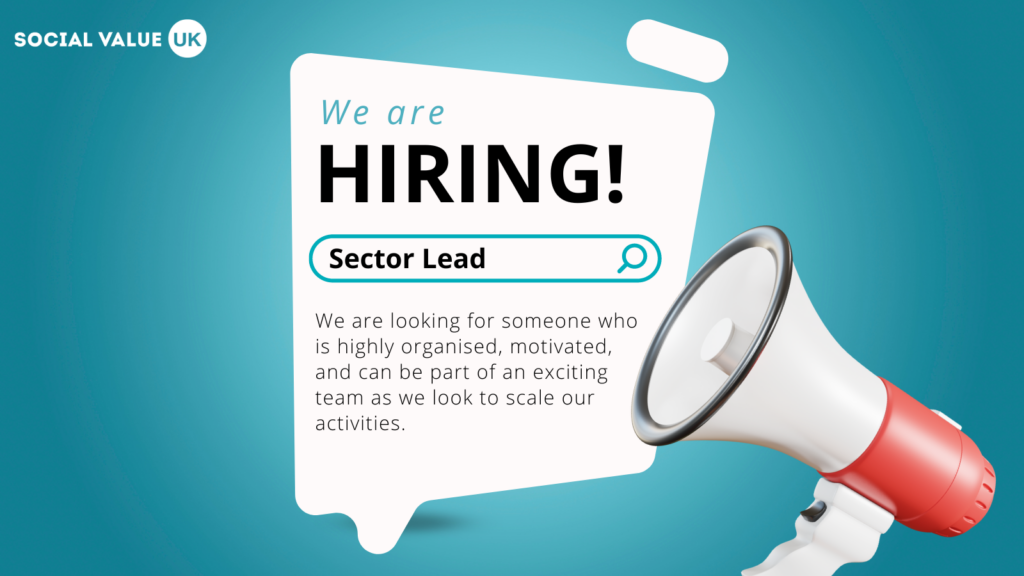 Posted 12th April 2023
We are looking for an experienced Social Value Practitioner who can lead on sector work. This is an exciting opportunity for a dynamic individual who can help us achieve our strategic goal of working with organisations to develop better impact measurement and management.
The role involves leading on sector-specific activities and supporting multi-stakeholder projects embedding the principles of social value in the public and civil society sector. We are looking for someone who is highly organised, motivated, and can be part of an exciting team as we look to scale our activities.
Closing date May 3rd