Our Member Drop-In sessions have been POSTPONED
Our Member Drop-In sessions have been POSTPONED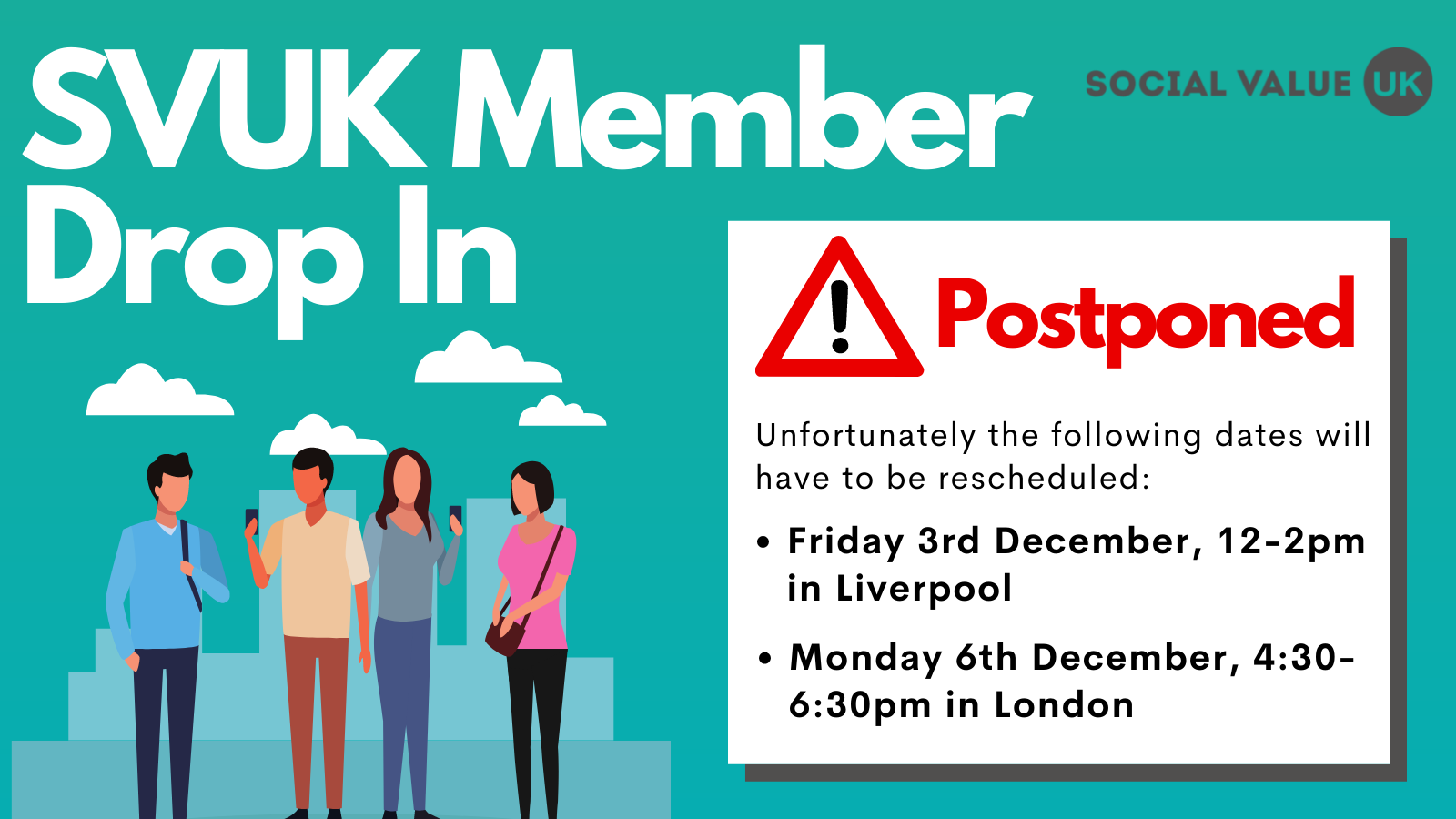 This is a short notice to let members know of our decision to postpone our upcoming Member Drop-In sessions on Friday 3rd December in Liverpool and Monday 6th December in London.
As you will be aware, there is currently a rise in COVID19 cases nationwide due to the variant Omicron. Unfortunately, a couple of the SVUK team have found themselves unwell and are isolating as a result.
We feel that the safety of our members and staff is paramount and so we have made the decision to reschedule these in person events. We are hoping that the new year brings a safer time to host in person spaces for our members and really look forward to meeting with you all then instead.
We would like to say a huge thank you to our members Buzzacott who would have been our hosts for the London drop-in session. We really appreciate your generosity and look forward to meeting with you in the new year under better circumstances.
Although unfortunate, this serves as reminder to take some extra time to look after your health (COVID or not). Stay tuned for our rescheduled dates, but in the meantime do look after yourselves!
In the meantime, we will continue to hold online spaces for our members to meet with us and each other, and the team is always available for any questions or support that you may need.
Best wishes,
The Social Value UK Team 
Posted 1st December 2021