Reports Database:
Light Up Kakamega Impact Assessment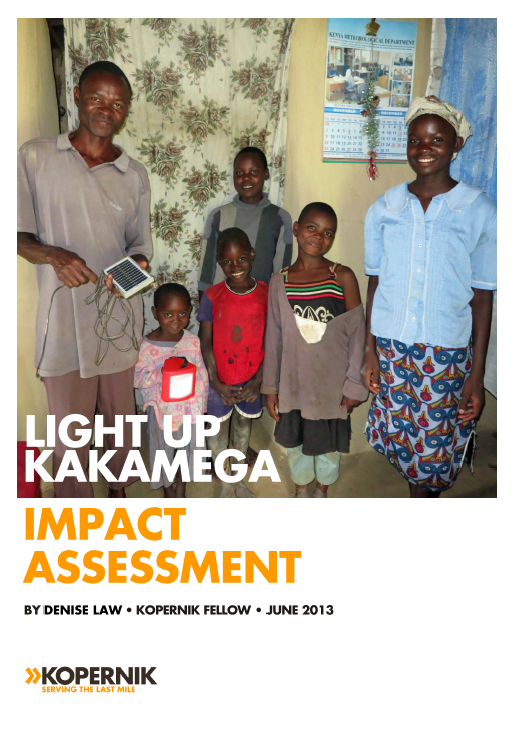 "Kopernik distributed 205 d.light S250 solar lanterns in Kenya's Western Province in 2012 through a partnership with Action for Child Development Trust (ACDT). Kakamega and Busia counties encompass towns connected to an electricity grid and rural areas without access to electricity. There is a strong demand for solar lanterns in towns, where the electricity supply is unreliable, and villages, where people want to switch from kerosene to a brighter, cheaper and cleaner light source.
This impact assessment was conducted over three weeks in April and May 2013. Aided by ACDT, the information was collected from (i) 30 face-to-face interviews, (ii) field observations, and (iii) immersion in the local environment.
ACDT used its connections with local schools to market the solar lanterns. The lights were sold to individuals, community groups and one school on a first come, first served basis. Individuals paid a subsidised price in a one-off payment, while community groups paid market price and resold the lanterns offering payment in instalments."