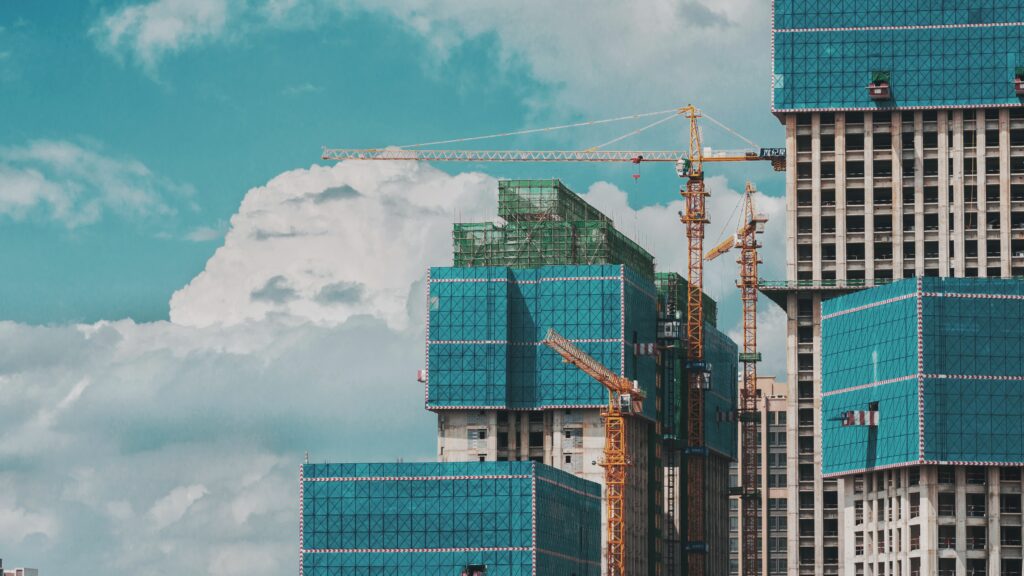 Posted 26th February 2021
For the built environment sectors, last week came with good news as the UKGBC launched a new framework to complement existing tools and approaches for social value in the sector and in this blog we'll share a few of our reflections on its introduction.

A commonly raised challenge around understanding social value and throughout a project's life-cycle stages has now been given further help to be tackled, as the new Framework sets out to help built environment practitioners define and deliver social value on their projects.

The Framework is a complementing resource to already existing approaches and measurement tools to help a user through a standardised process for social value at every stage of the journey. This process based-approach is one that we welcome, as this important element that is key to social value generation, also is the one the sector at times has struggled to embrace as measurement tools with little meaning to its context sometimes have replaced the process focus that needs to attenuate the measurement.

Social value is not the same in every situation. Its definition is contextual and what is important to one project (say the maintenance of a school with students, teachers, parents and free school lunches) is not the same for the next (the refurbishment of a section of a steel factory with high-risk operations and effects affecting employees, neighbours and nature to be managed). It is therefore positive that the Framework and it's built environment specific definition emphasise the context of social value. In the launch event, it was explained how this definition sets out to complement other definitions that already exist and Appendix 3 in the Framework report provides an interesting overview of these.

But how does one understand what social value is in one's context?
Step 1 in the UKGBC Framework and also in the first Principle of Social Value: Stakeholders. It is when you've identified your stakeholders and started to consult with them you are starting to create a picture of what social value will mean for your project, how to be accountable to these stakeholders and work to co-design.

Work with these people to understand the changes (outcomes) you create and then put plans in place to manage and measure these. We'd like to further raise the importance of also paying attention to the unintended and negative outcomes that stakeholders raise, which perhaps is something not so explicitly emphasised in the new Framework, but that will help you maximise the social value you generate overall.

UKGBC Framework keeps its focus on social value as seen through a lens of additionality, which is similar to what the new Social Value Model recently launched (more about this in our workshop). This means what you do over beyond contract delivery, other approaches that exist (including SVI's Principles) would often not do this distinction and leaves it to you in the scope and with your stakeholders' determine how you are also assessing the value generate through keeping that hospital running (saving lives), building that school with minimal disturbance and created happiness/wellbeing for your team members. Nevertheless, the additionality lens can be useful to avoid over-claiming.

To establish what outcomes are material is important in both the Principles of Social Value and UKGBC's Framework. The Framework provides additional built environment specific insights to the process that can help you do this for your project. We shouldn't be measuring whatever or all that we can, we need to focus our resources on managing the outcomes important to our stakeholders to provide the most useful information to maximise social value going forward and, as the Framework explicitly points out; continuously improve.

We also recognise that not every outcome carries the same value as another. To a school, the benefits of access (or not) to green areas to play is more likely to be affecting wellbeing stronger to those young individuals, than the enhancements to the kitchen facility and coffee machine. Different outcomes have different weightings and that is emphasised in the Framework too.

Overall, the Framework is in our opinion a very welcomed addition to the sector.

We were pleased to participate in its launch yesterday. As per the new normal of virtual events, this one offered a zoom panel discussion where Ben Carpenter (former SVUK CEO, current SVI CEO), Nicola Rigby (Principal, Avison Young), Maria Smith (Director, BuroHappold), Sophia Cox (Sustainability Advisor), John Alker (Director of Policy and Places, UKGBC) praised Framework's usefulness and answered social value questions from the attendees. It was also raised how it's usefulness can be further enhanced, e.g. a way to verify the results collated through the process (our opinion).

This Framework was the results of the second step of a successful multi-stakeholder and cross-sector project on social value that UKGBC has facilitated. We look forward to seeing it's processed-based implementation and the next step on this journey.
Read more…
UKGBC launches framework for social value.